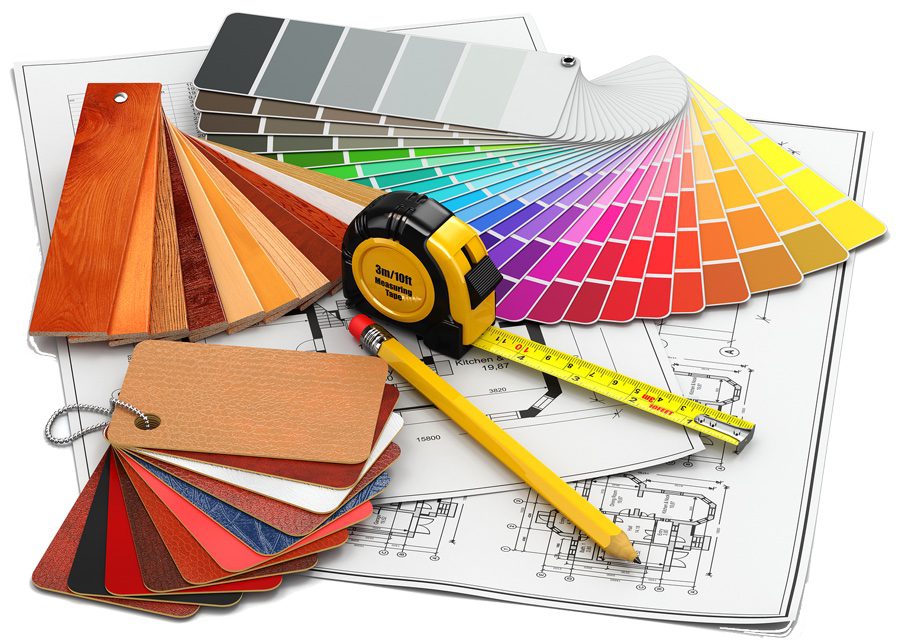 Kitchen Planning Makes Perfect
A kitchen is the heart of the home; it's a warm, vibrant hub that buzzes with activity beyond just the preparation of food. It is increasingly becoming the focal point of the house, an expression of your personal style. Entertaining friends and family, supervising homework, enjoying a morning coffee – its importance to everyday living means it makes good sense to give it careful consideration. On average, people keep their kitchens for approximately 15 years – a long time if you don't love the end result. So let's make sure you get your kitchen planning right.
Book an appointment with our team today to discuss your new kitchen needs!
New Kitchen Must Haves
When creating your dream kitchen, our team of expert designers will ask about your culinary requirements as well as your lifestyle. This helps us create a better overall picture of what your kitchen needs to deliver in terms of function and practicality as well as overall look and feel. One of the best ways to begin the planning process is for you to assess your current kitchen set-up and make a list of what does and doesn't work.
For instance, is there enough storage and is it positioned in the best place? What about worktops – do you have enough of them and what are you thinking in terms of material, colour and finish? Do you want a solid colour throughout or a sparkly speckled effect? What about natural stone or a stone or wood-look quartz or laminate. Are your appliances up to the job – could you do with extra oven capacity or would you like to swap from your current gas hob to an energy efficient induction model instead? What about extraction – would you prefer a statement hood or something that blends in to the background. And cabinet doors – modern high-gloss, painted timber, handleless, handles or integrated handles? Brightly coloured, neutral, wood, metallic or concrete effect? There are plenty of decisions to be made and we are here to help.
Consider how you use the kitchen – or how you would ideally like to use the space. Does it need to double up as somewhere for dining, entertaining or home working? Would an island or breakfast bar help with casual dining and keeping an eye on the children while they do their homework? Is there a need for relaxed chill-out area for a TV, popular in large, open-plan layouts. Is there or will there be a view of the garden that you want to make the most out of. All of these aspects will help our kitchen showroom designers plan the perfect space.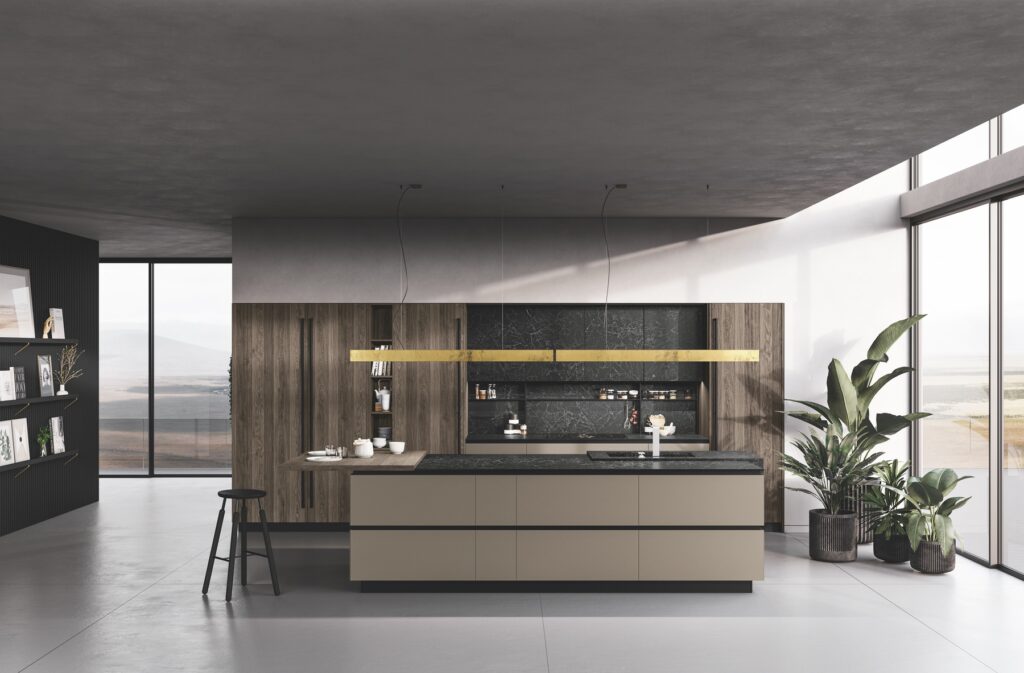 Planning Tip: Kitchens are no longer a separate entity from the rest of the house. Remember to consider the design of the connecting rooms so it becomes part of one harmonious whole
Measuring The Room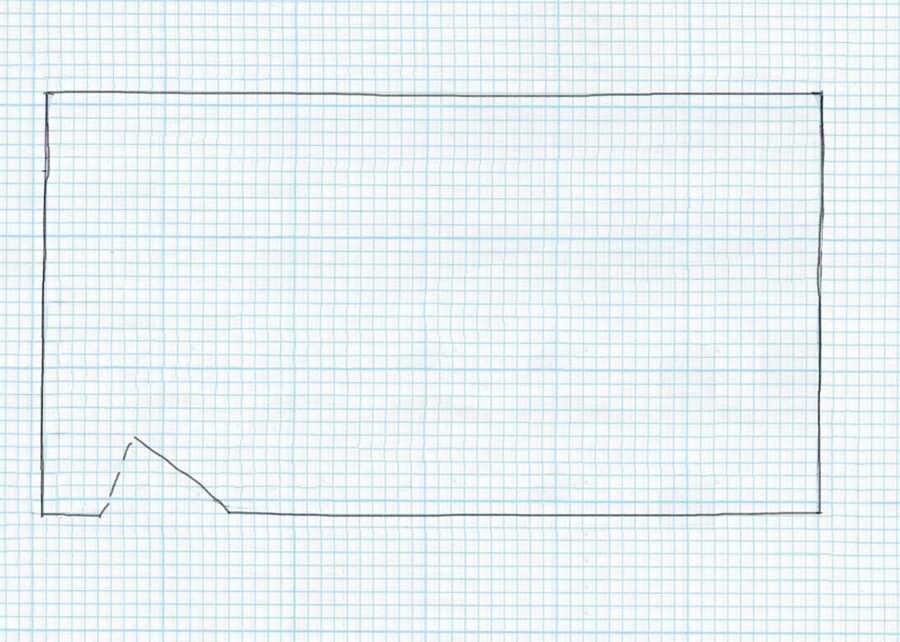 To plan your kitchen effectively, it is best to draw the dimensions of your empty kitchen if you are starting from scratch (or sketch out your current kitchen layout if you're replacing your old kitchen) on a piece of graph paper and add all relevant measurements. We have included the image on the left to help you.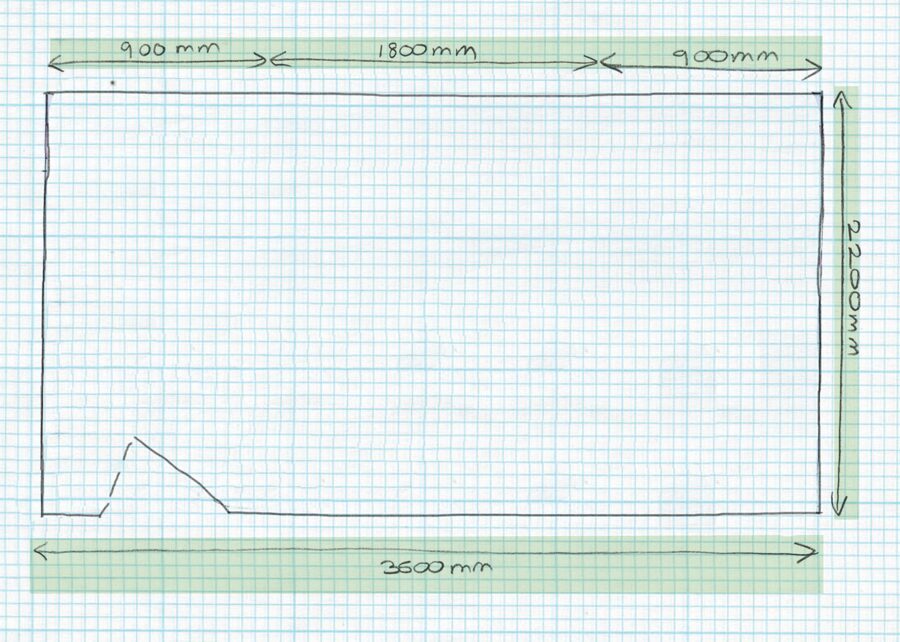 Start by mapping out the length, width and height of the room, highlighting all doors and windows (and distance from the floor to the ceiling).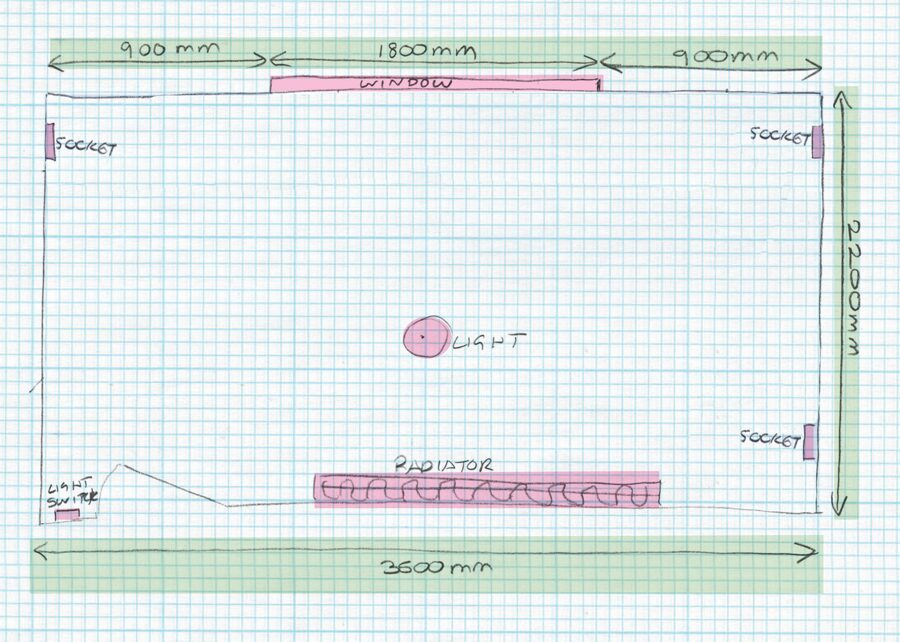 Now add all fixed items such as chimney, radiators, power sockets, boilers, extraction fans and gas and water supply points. Take your time and measure as accurately as possible, as this will ensure that when you come to fit the cabinets they will all fit exactly as you planned. Also, do not forget to record all of your dimensions in millimetres, as the kitchen designers and fitter will need accurate measurements to place the cabinets to service these facilities.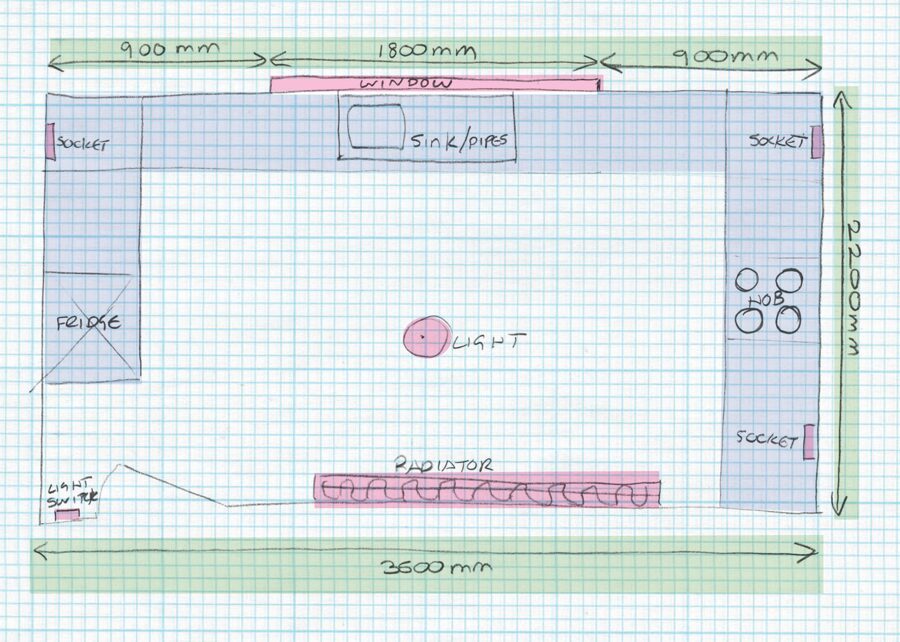 Finally, add your current kitchen cabinets if you want to follow the same layout. Alternatively, determine the layout that best suits your kitchen space (examples of common ones are shown on our Kitchen Design Page) and start adding in the cabinets on your plan based on these.