Letting Your Ideas Take Shape​
Our team of Luton kitchen design experts here at our local Luton kitchen showroom know exactly how to bring your kitchen ideas to life. Once we have discussed your practical needs and style choices, and have dug down into the planning stage, we can then design the most aesthetically pleasing kitchen to answer all your culinary needs and more.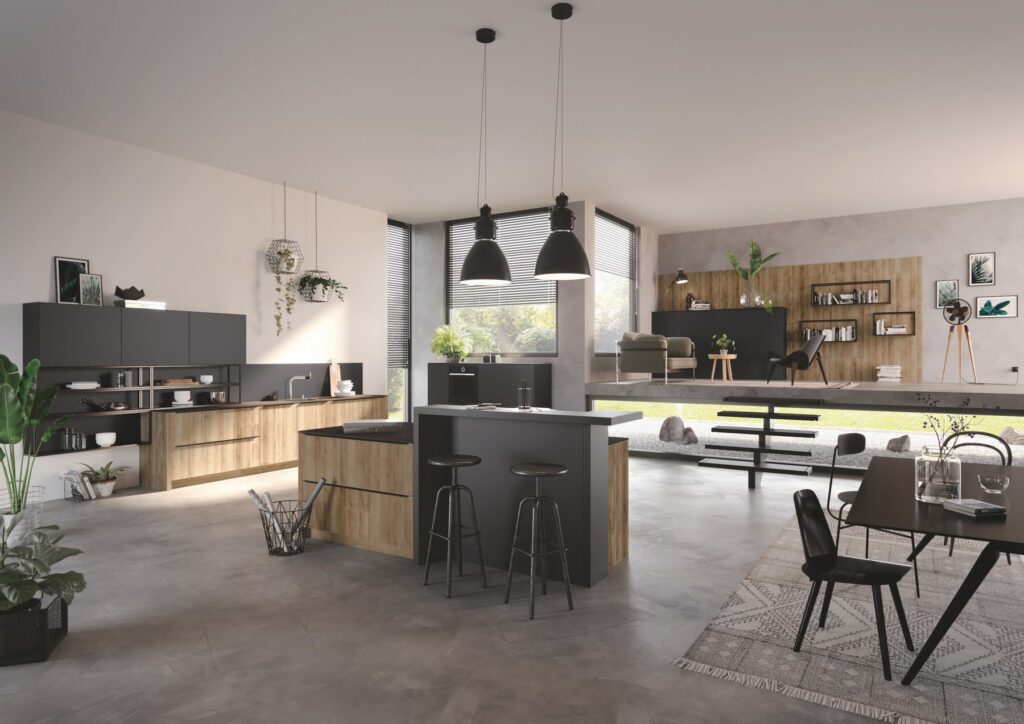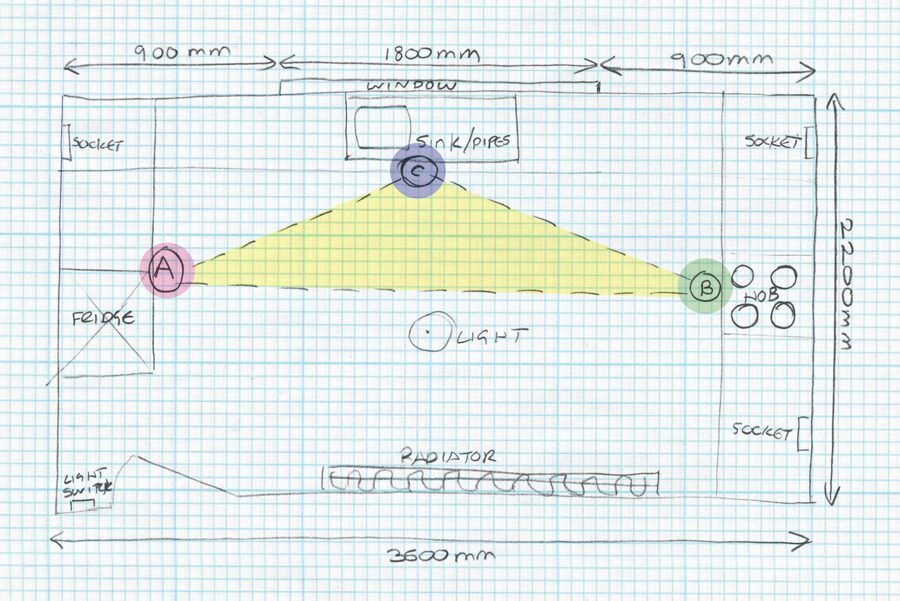 The Kitchen Working Triangle
Our Luton kitchen design experts are flexible in our approach and happy to call, email or visit you in person to discuss each and every element of your new kitchen design. We often start with the working triangle, as this ergonomic tool works in rooms of all shapes and sizes. It means that the three main zones of food storage and food preparation; cooking and serving meals; and washing up are all at a roughly equal distance from each other, forming a triangle of sorts that allows for easy, effortless access from one area to the other.
Our Luton Kitchen Design Process – Make It Work For You
Ask us about current and forthcoming kitchen design trends and tell us about the overall look and feel you wish to achieve. Is it a classic, traditional, modern, contemporary, or industrial style that you are after? Does the kitchen need to flow seamlessly into another room or open-plan area, or can it stand alone and make a statement with instant impact and wow factor? Our Luton kitchen design experts are here to help, and with virtual consultations, you can even create your ultimate dream kitchen from the comfort of your own home.
Kitchen Layouts
With regards to the layout of your kitchen, in most cases, it is the size and shape of your kitchen space that dictates which one you should choose. However, some of the more common layouts work well in both small and larger kitchen spaces. Below are diagrams and images of the six most common kitchen layouts, which show the most ideal working triangles to choose.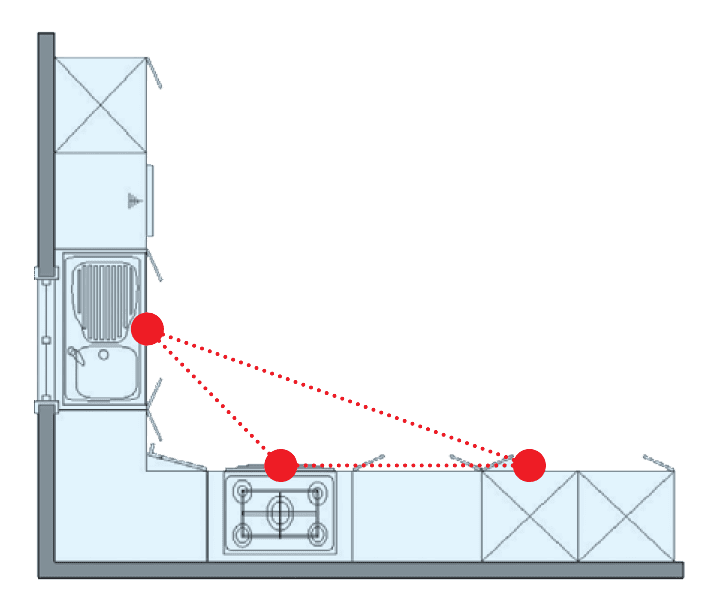 One of the most common layouts, the L-shaped kitchen is a flexible design that suits a large variety of spaces. It is also a particularly useful layout if you plan on including a table for dining within your kitchen.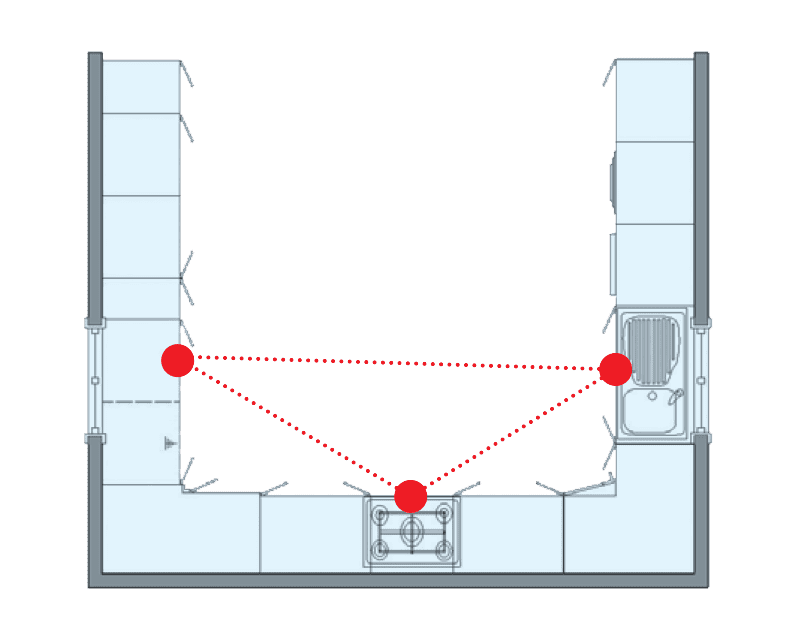 The U-shaped kitchen is best suited for larger spaces and offers maximum cabinet and worktop space. It is perfect for families and can also provide an efficient and functional working triangle.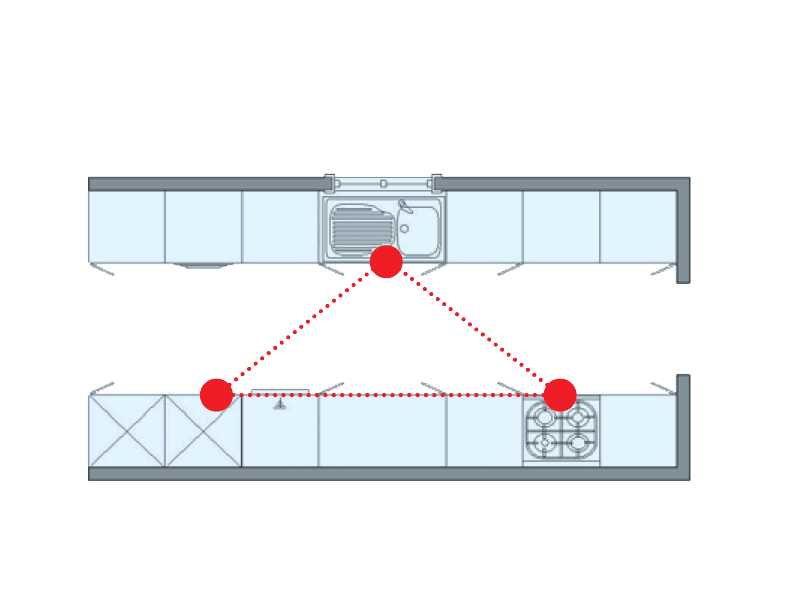 This layout is featured in many homes, as it provides two opposing working and storage areas. It allows for plenty of preparation space and moving between activity areas can be as simple as just turning around.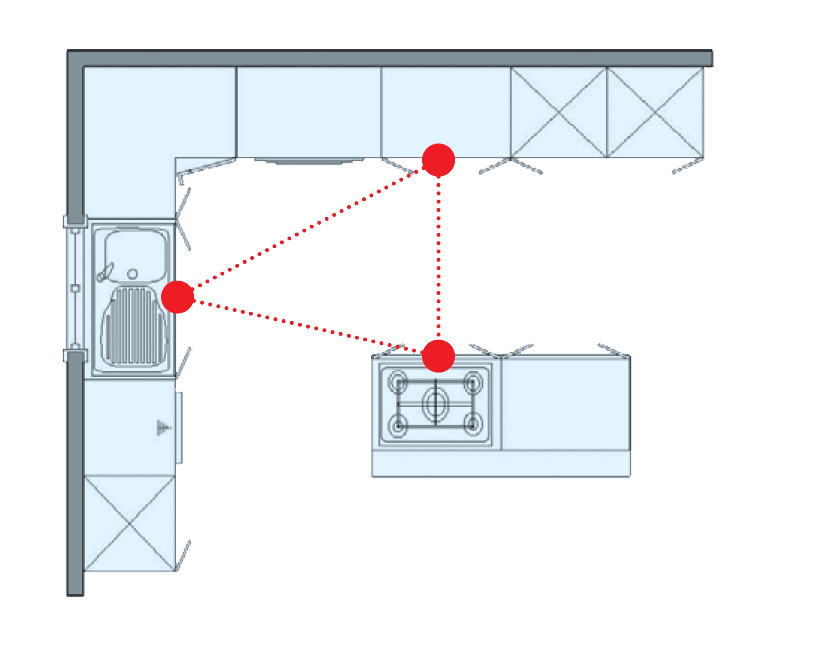 This option generally relies on a reasonable amount of space – so it is a good choice for open plan living. The island can be used to house an under-counter fridge or a sink. Alternatively, if you have the room, it can be a dedicated food preparation space.
The single-wall kitchen floor plan is ideal for smaller homes. However, due to the work zones all being against one wall the working triangle does not apply in this case.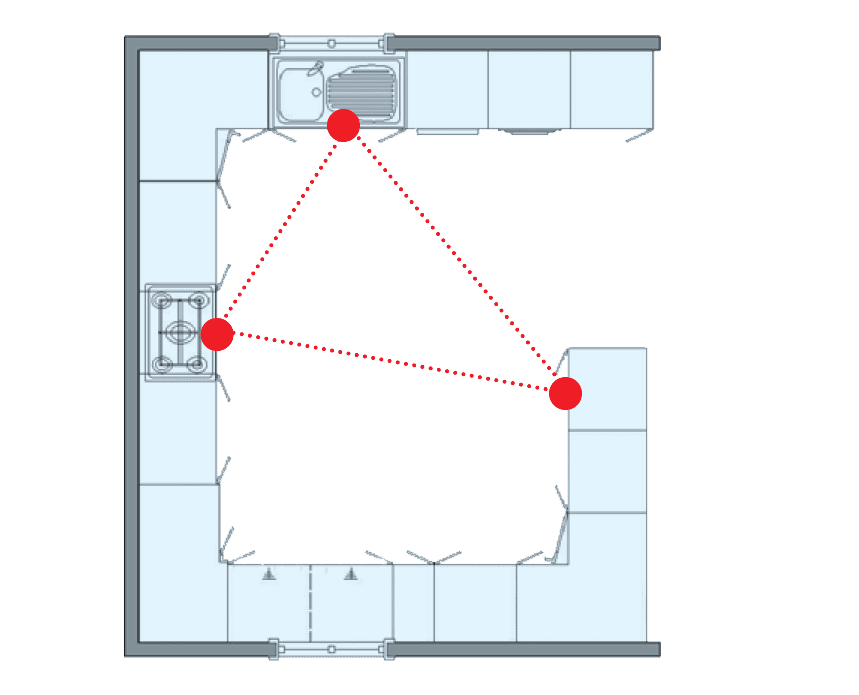 This layout is basically very similar to the U-Shaped Kitchen except it has an additional part-row of cabinets on the fourth wall. Therefore, it has workspace and storage options that surround the cook on all three sides of the working triangle.