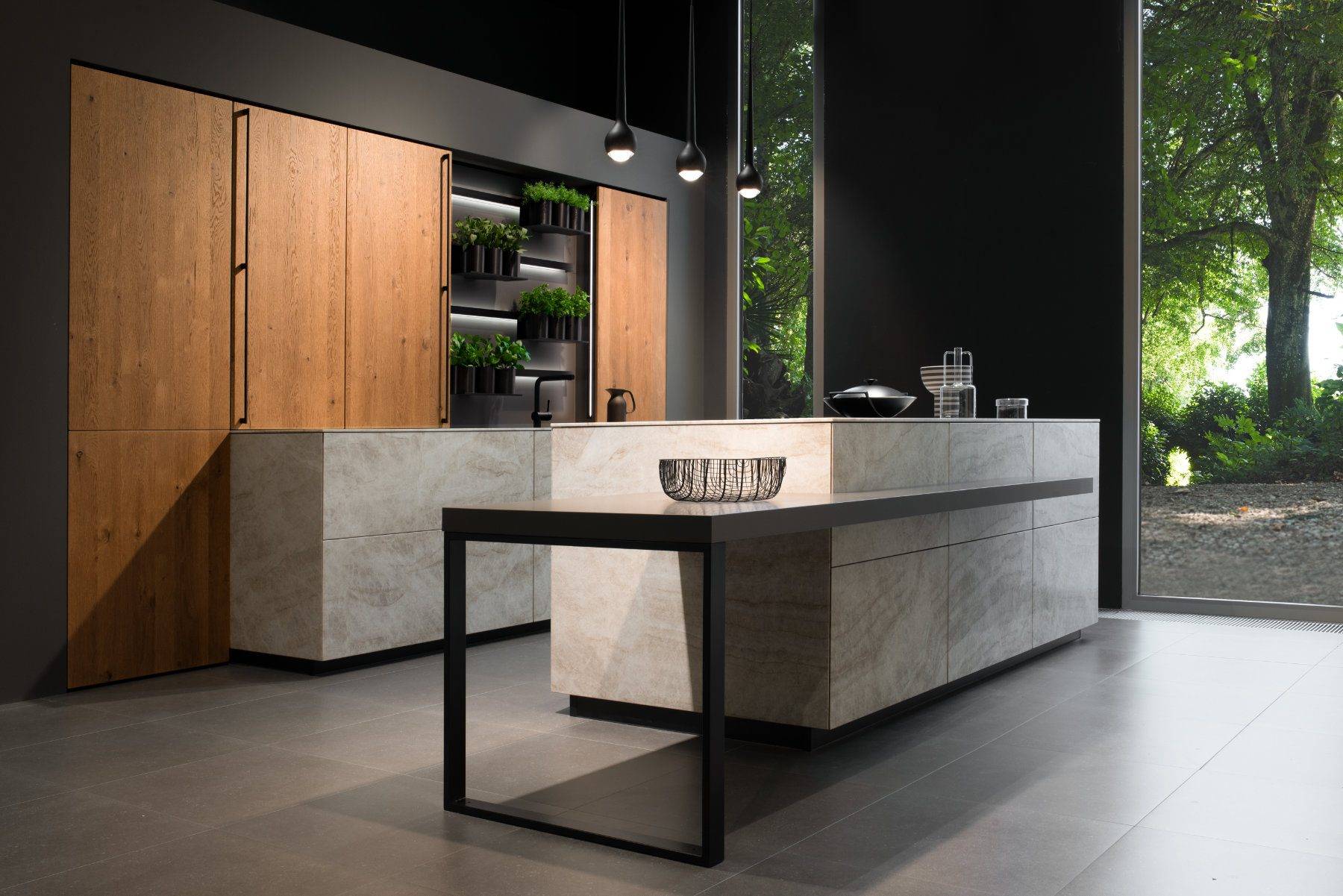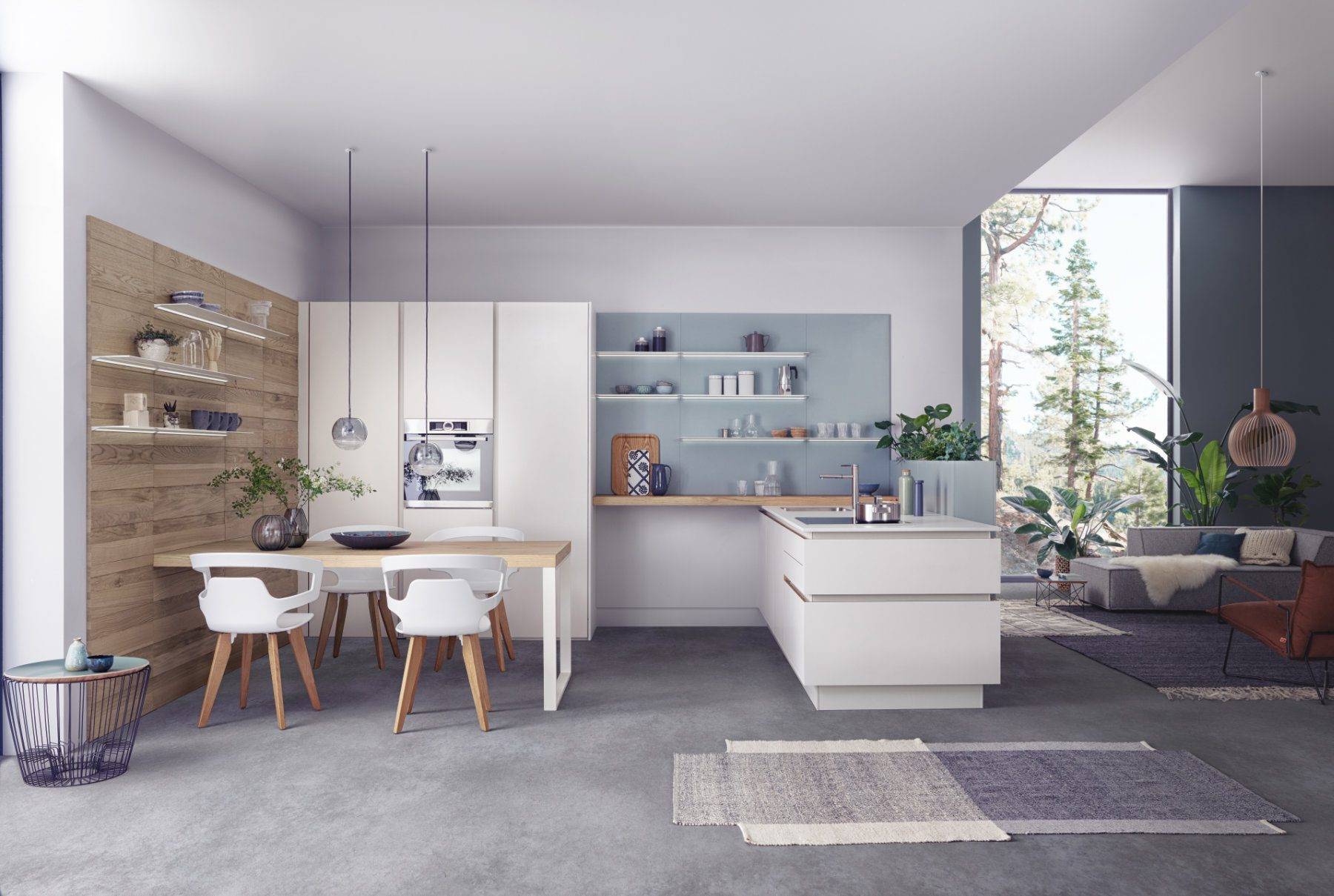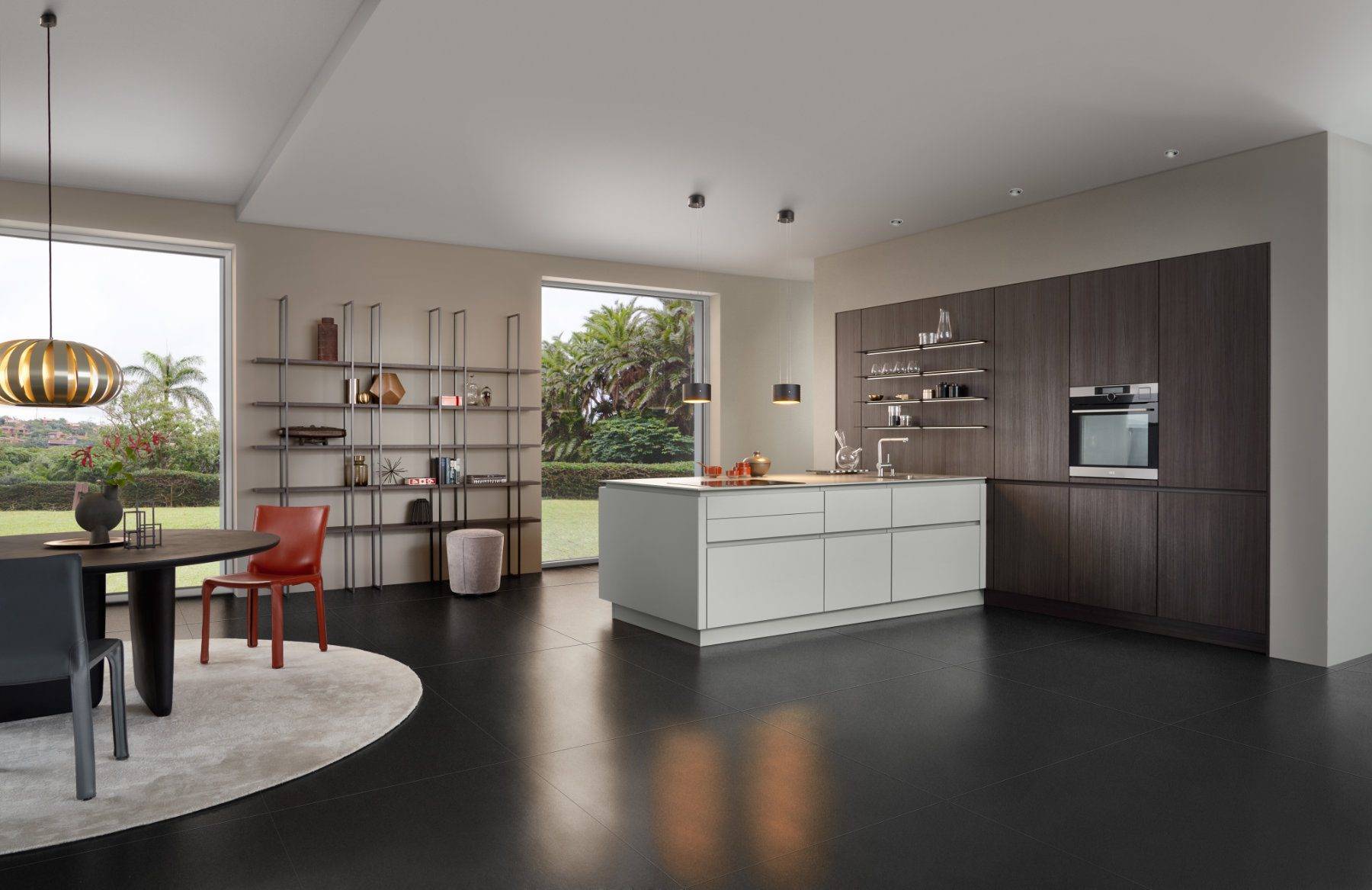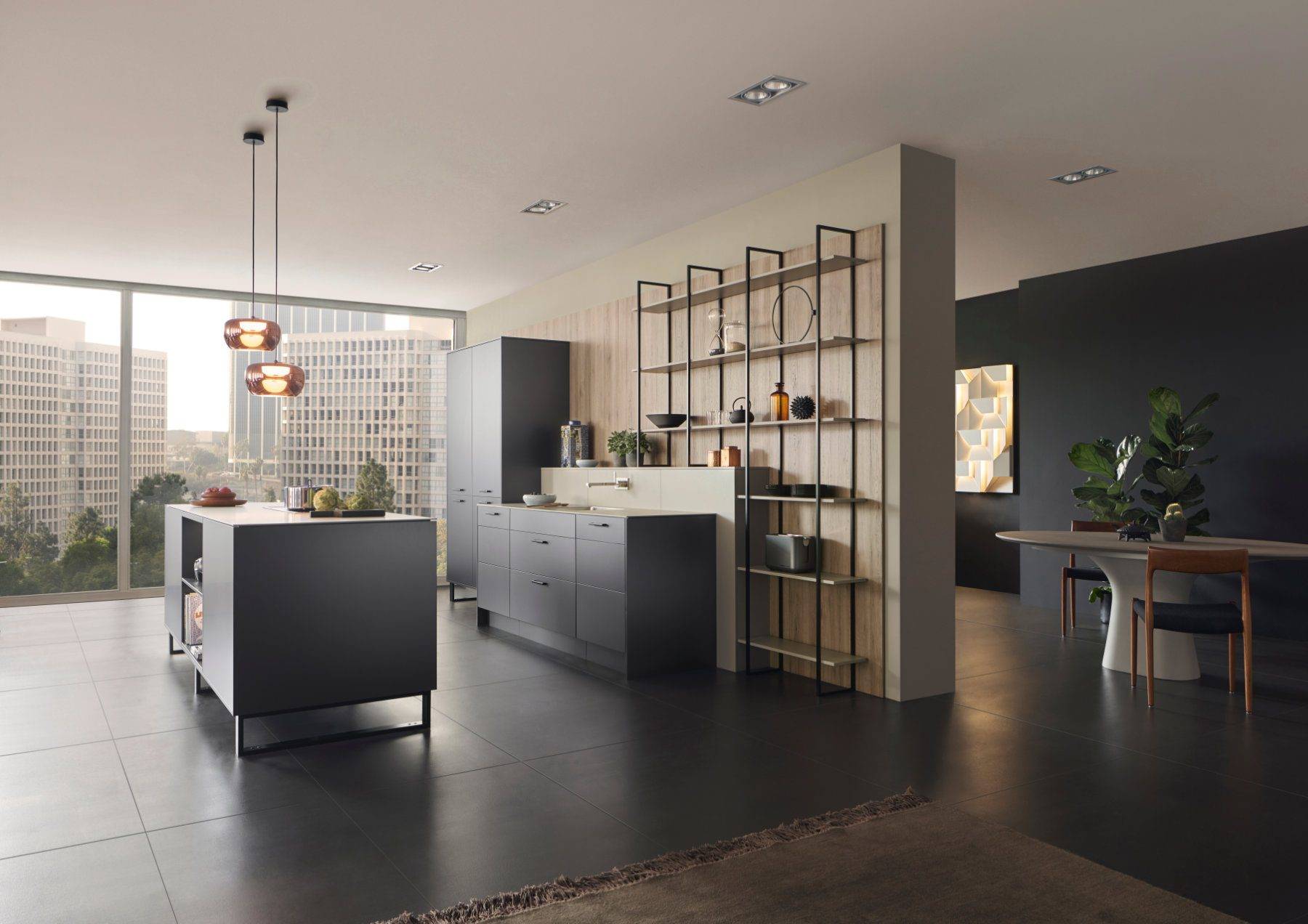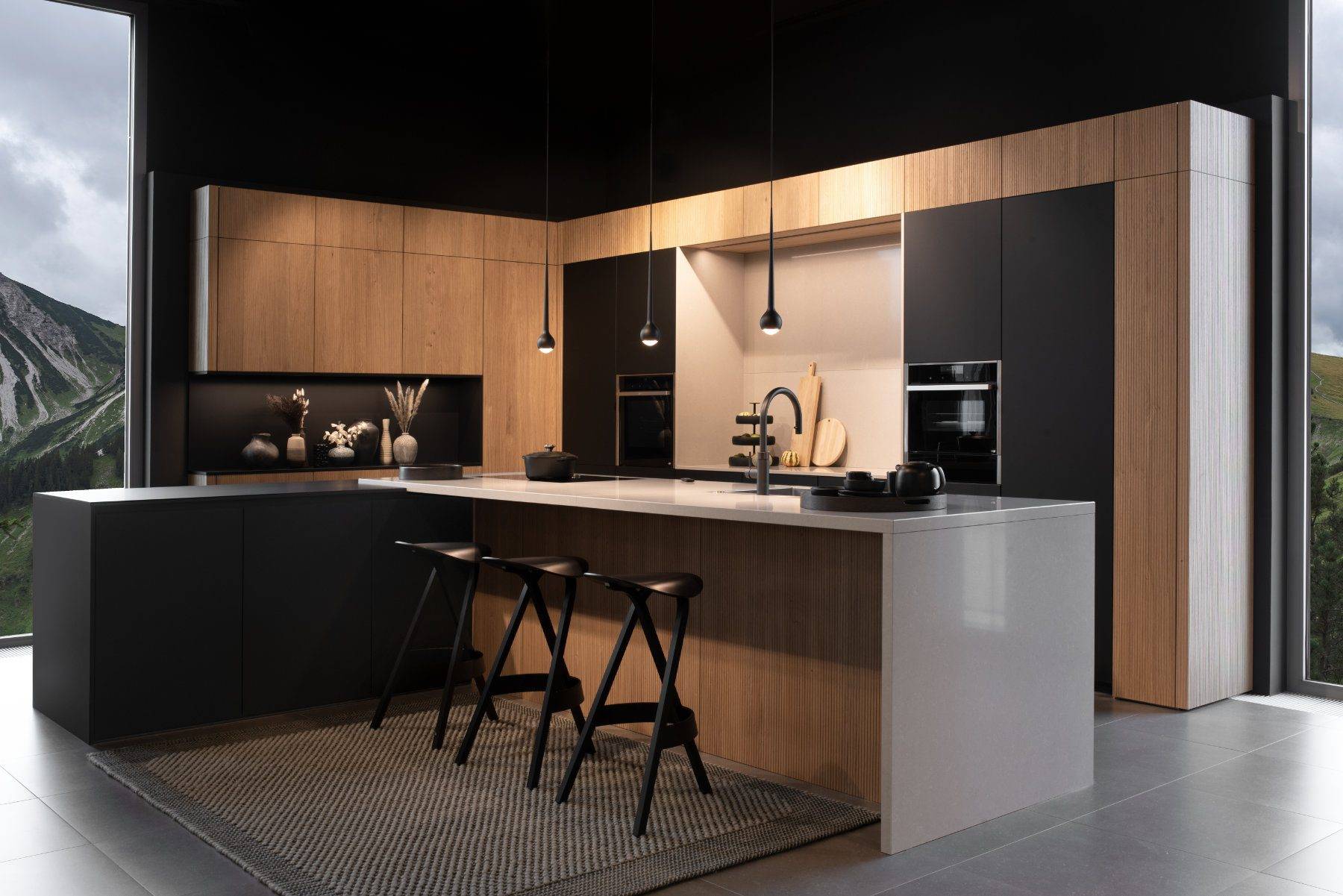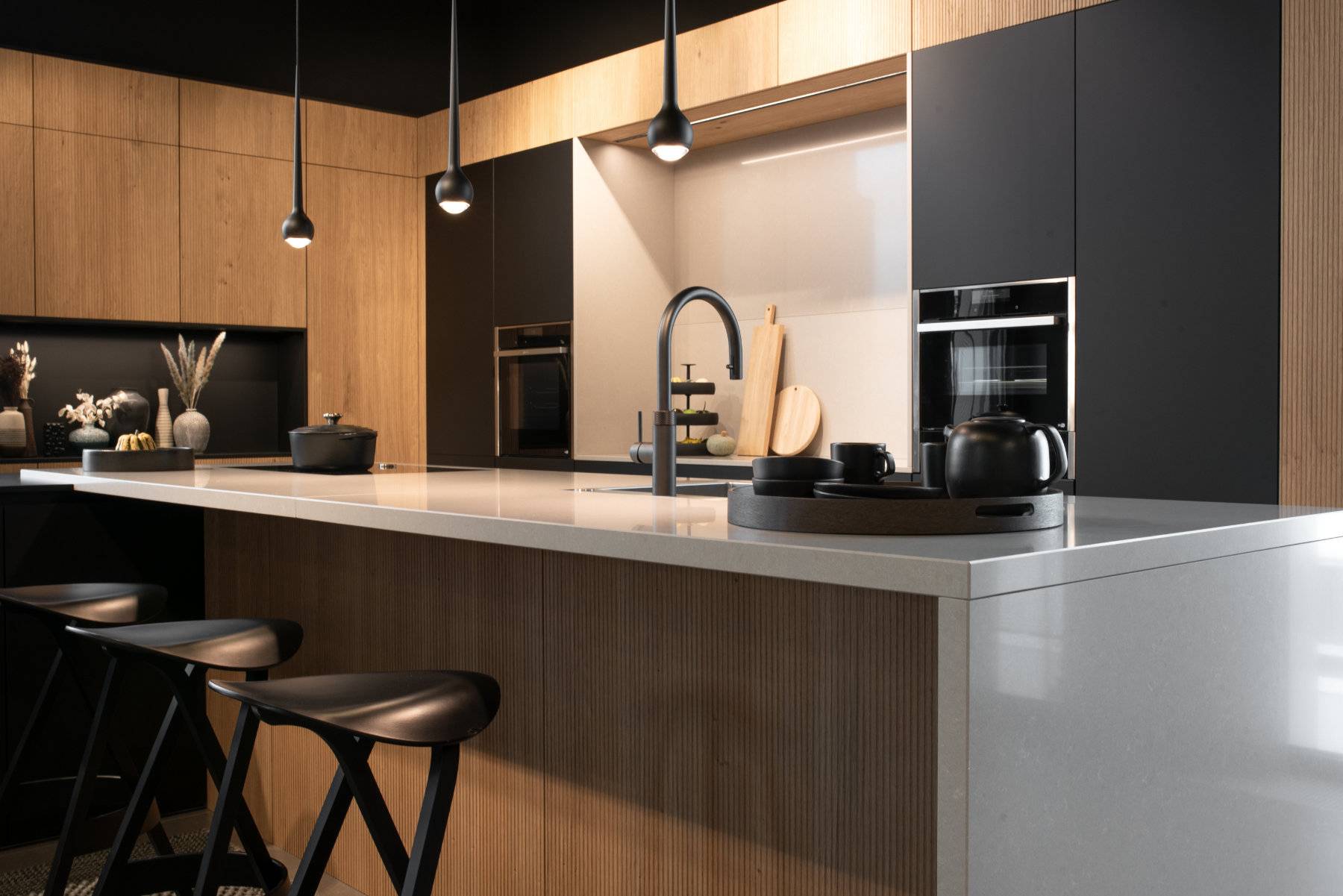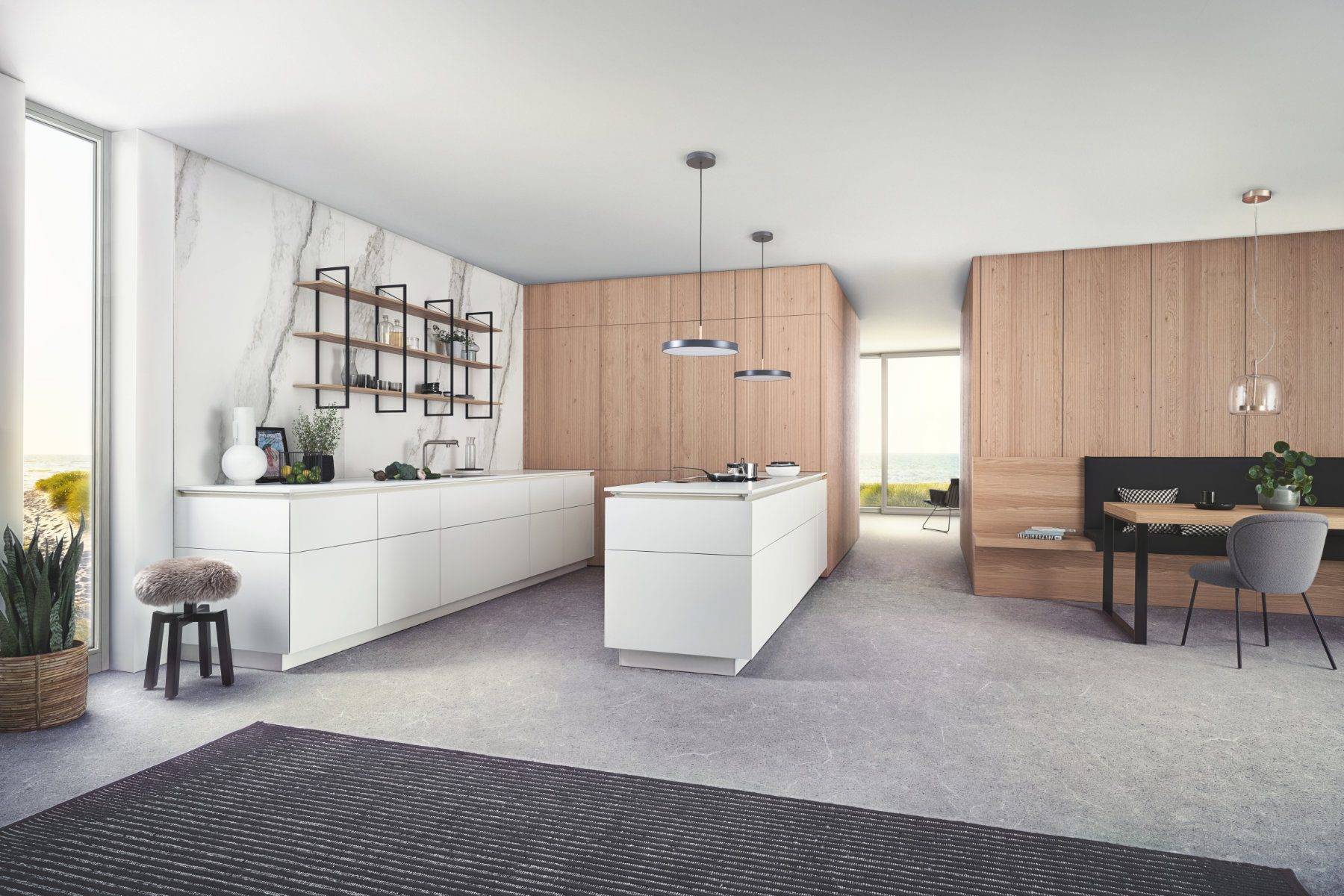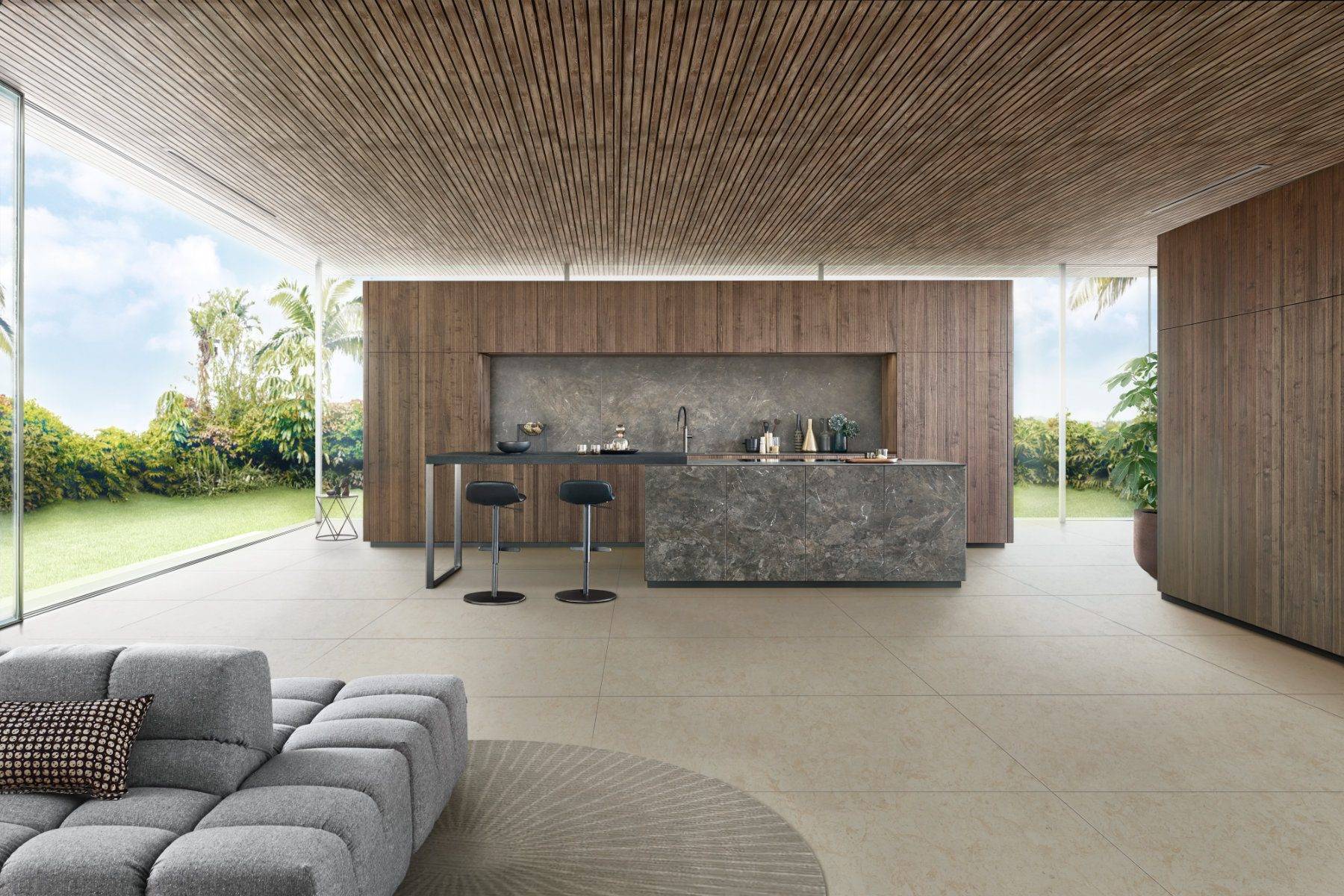 Leicht Stone + Wood Handleless Kitchen
Leicht Matt White Handleless Kitchen.
Leicht Matt White + Dark Wood Handleless Kitchen
Leicht Matt Black + Wood Handleless Kitchen
Leicht Handleless Wood + Matt Black Kitchen
Leicht Handleless Kitchen.
Leicht Ceramic + Wood Kitchen
Leicht
Why choose Leicht Kitchens?
German kitchen brand Leicht Kitchens is the perfect choice for family homes where the kitchen is the hub of everyday living. From comfortable areas in which to cook and eat, to providing a multifunctional area for relaxing, entertaining and home working, a Leicht kitchen blends modern design with functional practicality. Its designs are on-trend as well as timeless with enduring looks in everything from matt white tones to dark wood details, with fitted and freestanding elements to enhance the interior space surrounding it.
Ergonomic Planning
Here at our Peterborough kitchen showroom, we can offer the very best in German kitchen design. Leicht product development is undertaken exclusively in-house and is based on the core kitchen principles of ergonomics, functionality and sustainability. This results in a design with clean lines, carefully selected materials and a well-considered space that answers your every culinary need. Kitchen furniture can be fully fitted or modular for a more flexible approach that can be expertly tailored to your home. Blending form and function, these kitchens offer an architectural feel, combining the very latest product and material innovations with a distinctly contemporary aesthetic.
Lasting Value
Your Leicht Kitchens dealer, Peterborough, appreciates that the name Leicht stands for lasting value, durability and aesthetic quality. Each and every design is honest in its approach, bringing you the very best in materials, products, quality and service. With a Leicht kitchen design, luxury is key. Whether it's a sleek, seamless all-white space with handleless cabinetry and built-in appliances or a two-tone effect with contrasting furniture producing light and shade, there is a style to complement every interior. A Leicht kitchen offers a relaxing space in which to cook, dine, chat with family and friends, help children with their homework and sit back and relax at the end of a hectic day. It offers everything the modern home and modern lifestyle needs for a sense of peace and well-being, with room to relax, create and think.
Let Us Help You Choose Your Ultimate Kitchen
As your local Peterborough kitchen showroom, we are your one-stop shop for Leicht Kitchens. Because we are experts in kitchen design, we take time to discuss your culinary and lifestyle needs. From the best layout to suit the space to creating an ergonomic flow, we will discuss with you where best to position all the essential elements of your new kitchen, from the workspace, sink and storage to the appliances and lighting, ensuring the end result is sleek, chic and effortlessly pleasing. We can also help suggest solutions you may not have considered before, such as pocket doors to conceal clutter and small appliances from view; instant boiling water taps to save time, water and energy, dining furniture in a matching style and finish for a co-ordinated look or even freestanding elements that can help create an illusion of space in a smaller kitchen.